31 Reasons Philadelphia is the Most Underrated City in America
The City of Brotherly Love doesn't actually seem to get much brotherly love from its east coast neighbors, New York City and Washington D.C. Meanwhile Los Angeles and San Francisco steal the glory on the opposite coast, and Chicago dominates the midwest. Being ranked the fattest and the ugliest big city in America probably doesn't help matters.
But when you're looking for an exciting American city to explore, Philadelphia deserves a second look. Whether you're into punk music or Impressionist art, competitive eating or fine dining, bike riding or marathon running, here's why Philly should be your next travel destination.
It has over 200 BYOB restaurants — and almost none of them have corkage fees. 
An unusually high proportion of Philly's restaurants are BYOB, due in part to the state's expensive liquor licenses. You can even use this interactive map to locate BYOB restaurants in 17 different Philly neighborhoods.
It's the most thrilling, raucous place to watch a sporting event.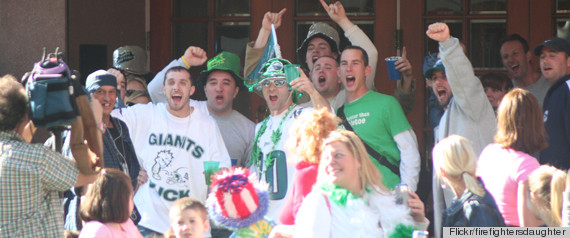 According to almost any metric, Philadelphia fans are the most loyal fans in sports. Also: tailgating.
It is an American history nerd's Promised Land.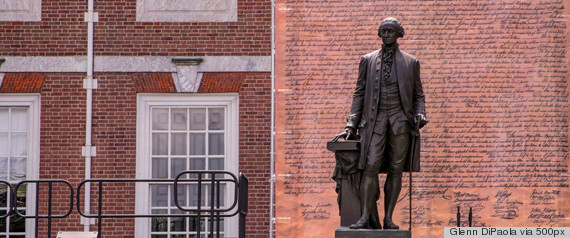 You've probably heard of the Liberty Bell, the famed Philadelphia Art Museum and Betsy Ross House, the latter of which honors the maker of the first American flag. But you can soak in even more history at the Mütter Museum (devoted to medical history and oddities), the National Museum of American Jewish History, The University of Pennsylvania Museum of Archaeology and Anthropology, the African American Museum, the Philadelphia Mint, the Mummers Museum, the Independence Seaport Museum, Elfreth's Alley (supposedly the country's "oldest residential street"), the American Swedish Historical Museum, Carpenters' Hall, City Tavern (a recreated version of the original 18th century tavern the Founding Fathers used to hang out at, which now serves authentic colonial recipes)… the list is endless.
The "Citywide Special" consists of a shot of Jim Beam and a can of PBR beer for just $3.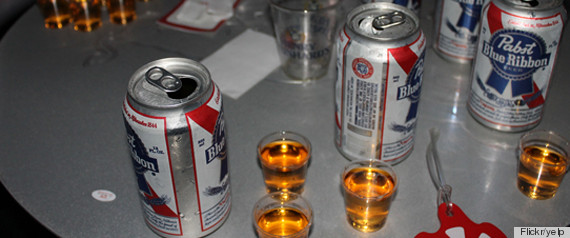 The insanely affordable combo, which legend has it was started at Bob & Barbara's on South Street, can be had in some form at over 20 bars in town.
Addison Street is arguably the prettiest street in the entire Northeast.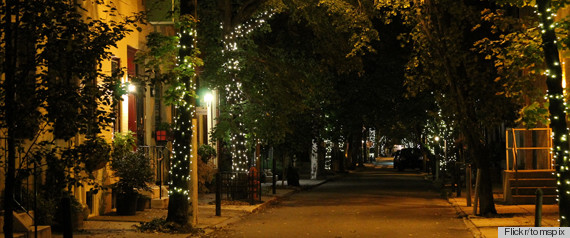 Located in Philadelphia's Rittenhouse Square neighborhood, this quiet, tree-lined street boasts the kind of picturesque brick townhouses you imagine the Founding Fathers once lived in.
The soft pretzels will change your mind about street food.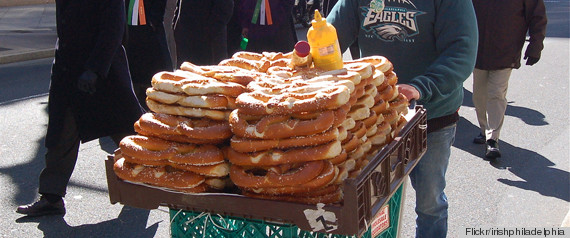 It's been said that soft pretzels are to Philadelphia as crepes are to Paris: You can get them for cheap, eat them on the go, buy them almost anywhere… and they will convince you that no other city's version is as good.
Or score pretzels from an actual establishment on the midnight Pretzel Ride.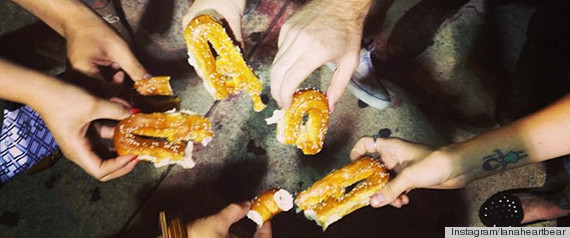 Every Tuesday night right before midnight, carb-loving bike riders meet at the Art Museum and take off down to Center City Pretzel Co., where you can score several pretzels for just $1. Oh, and there's plenty of mustard and Cheez Whiz to top 'em off.
It's home to the Wing Bowl, one of the wildest competitive eating contests you've ever witnessed.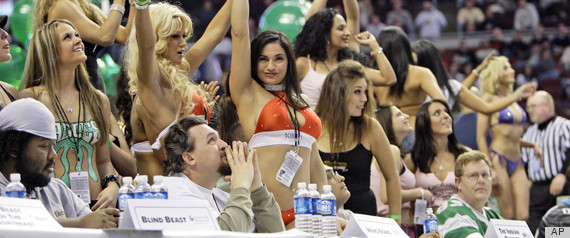 Founded in 1993 by two hosts of Philly's Sportsradio WIP station, the Wing Bowl takes place in Philly's Wells Fargo Center, home to the Flyers and the Sixers — in other words, it draws HUGE crowds. If seeing people consume hundreds of chicken wings in a matter of minutes is your thing, this is the contest you need to see.
The city's massive Eastern State Penitentiary is the best time you've ever had at a prison.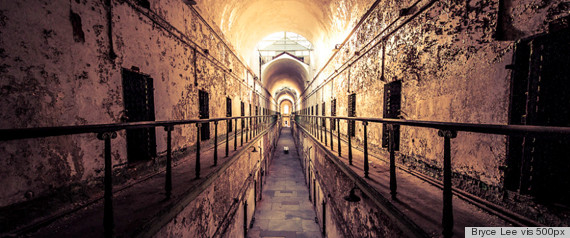 In addition to historic tours narrated by Steve Buscemi, the Penitentiary also houses art exhibits and best haunted houses you'll ever walk through on Halloween. After all, Al Capone was once locked up here.
It's insanely easy to navigate thanks to Walk! Philadelphia, the largest comprehensive pedestrian sign system in North America.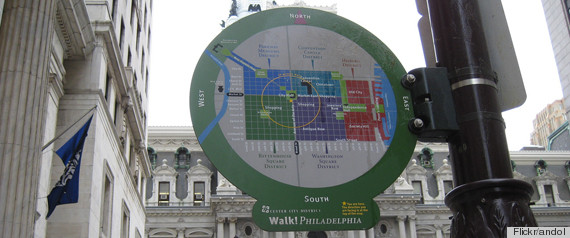 Installed in 1995, these oversized, colorful signs are located throughout the city to demarcate cardinal directions, neighborhood names, historical sites, cultural destinations and more. Between the abundant signage and Philadelphia's grid system, this city is hard to get lost in.
The legendary cheesesteaks live up to the lore.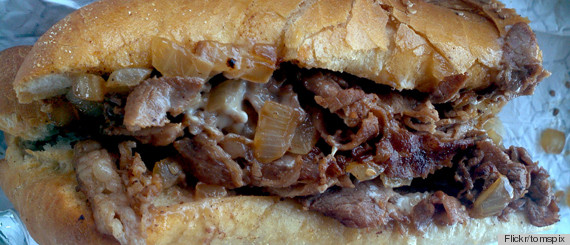 Sure, you can get the traditional experience at Pat's and Geno's. But John's Roast Porkserves a mouth-watering cheesesteak and has actually won a James Beard Award. (Needless to say, they don't serve cheesesteaks with the ubiquitous Cheese Whiz here.)
The Phillies stadium, Citizens Bank Park, has dollar hot dog nights.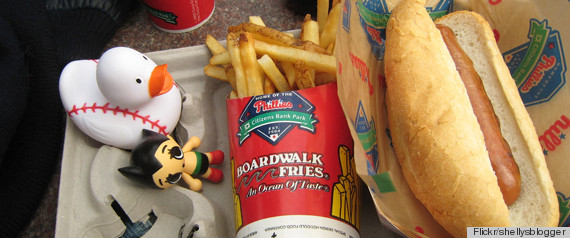 On Hatfield Phillies Franks Dollar Dog Night, hot dogs cost $1. 'nuff said.
The Phillies stadium was also rated #1 vegetarian ballpark.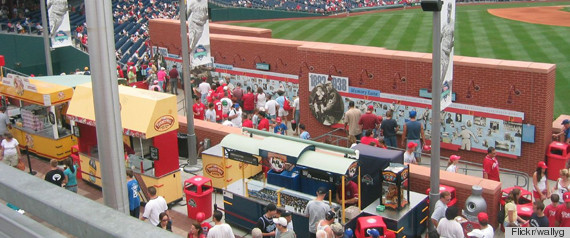 Southwestern veggie burgers, vegan chicken sandwiches, roasted veggie wraps, crab-free crab cake salad — you can eat all these veggie things while taking in a baseball game, not to mention gluten-free hot dogs.
The Barnes Foundation is one of the quirkiest art museums in America.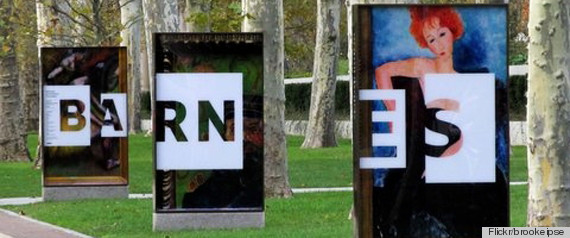 The Barnes Foundation is actually the personal collection of one rather curmudgeonly man, Albert C. Barnes. Barnes famously established his collection in Merion, a suburb of Philadelphia, rather than in the city because he felt that "Philadelphia is a depressing intellectual slum" and "the Philadelphia Museum of Art is a house of artistic and intellectual prostitution." Despite his wishes and after much debate over his legacy (Barnes died in 1951), the $25 billion collection was moved into the city in 2012. Now Philly visitors can see Barnes' 181 Renoirs, 69 Cezannes, 59 Matisses, 46 Picassos and 7 Van Goghs, not to mention the many peculiar ironwork pieces interspersed among the paintings, up close.
But if you want a major, mega art museum like the Louvre or the Met, Philly's got that, too.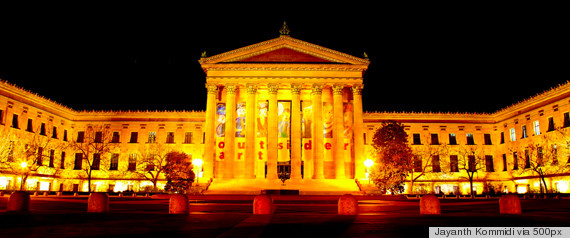 After running "Rocky"-style up the steps, you'll encounter over 400,000 works of art in this world-class museum, including Vincent van Gogh's "Sunflowers," Pablo Picasso's "Three Musicians," Pierre-Auguste Renoir's "Bathers" painting and countless more iconic pieces.
Reading Terminal Market sells almost any kind of cuisine you can think of — including authentic Amish food.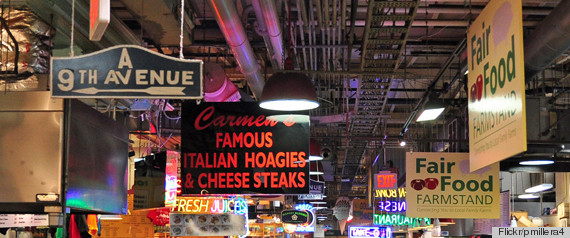 Since its founding in the late 1800s, the indoor market has been stocked with food from hundreds of farmers and distributors. Standing close to its original location, the market now serves up Chinese food, cheesesteaks, hoagies, fresh seafood, produce, crepes, BBQ chicken, cajun cuisine and the Dutch Eating Place, an eatery featuring true Pennsylvania Dutch cooking.
Philadelphia is getting its own bike share program… and it will actually be accessible.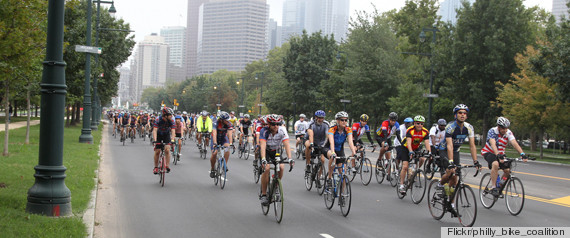 Beginning in fall 2014, 150-200 bike share stations will be installed throughout Philly's most popular neighborhoods (and not just the wealthy ones).
Beer is really, really cheap.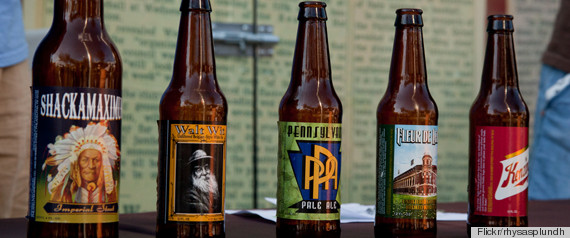 Like, $1 for a beer in some places and pitchers for under $10. The best deals can be had at happy hour, natch. (We can't guarantee, however, that the beers pictured above can be found for a dollar.)
In fact, America's oldest brewery is right in Philadelphia's backyard.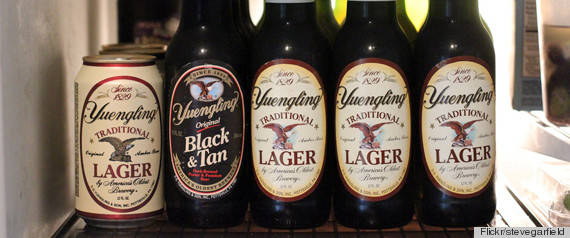 D. G. Yuengling & Son was founded in 1829 in Pottsville, Pennsylvania, the town where it is still located today, and is one of the most ubiquitous beers in Philly. Oh, and you can get it for $3 at plenty of happy hours around the city.
The music scene is fierce, independent and embodying Philly's "fight the man" attitude.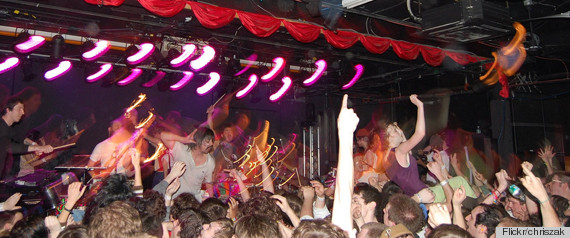 From Pi Lam, the co-ed University of Pennsylvania frat-turned-indie rock venue, to R5 Productions, a DIY promotions agency that helps small bands land shows, Philadelphia is full of energetic musicians and fans dedicated to quality live music in an accessible way.
Federal Donuts is so good, you'll never eat at Dunkin Donuts again.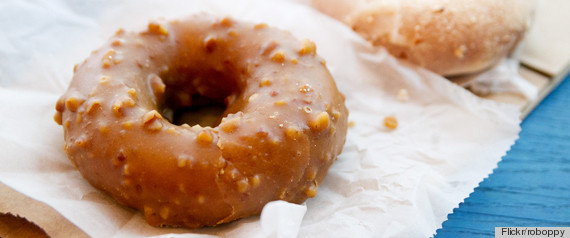 Scoring a donut here is a feat in and of itself — there are a limited amount made per day, and if you come too late, they'll all be gone. But if you do nab one, you'll get to try the yummiest donuts you've ever had in flavors like sea salt and chocolate, sticky bun, cookies and cream, gingerbread, strawberry lavender, vanilla spice and "crumberry."
The Philadelphia Eagles have the best fight song of any football team. 
Redskins fans might disagree. But there's nothing to get you revved up like hearing 67,000 people sing "Fly, Eagles, Fly" in one spirited, drunken chorus.
Boathouse Row is one of the most beautiful places to run, bike and stroll.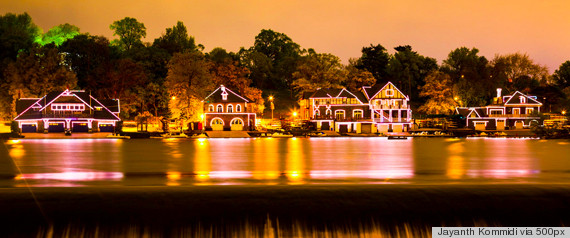 Running along the edge of the Schuylkill River, this row of historic boathouses are not only the site of regattas dating back to the 19th century but also a stunning visual treat at night, when the edges of each boathouse are lit up in twinkling white lights.
It boasts some of the most accessible, scenic races for runners.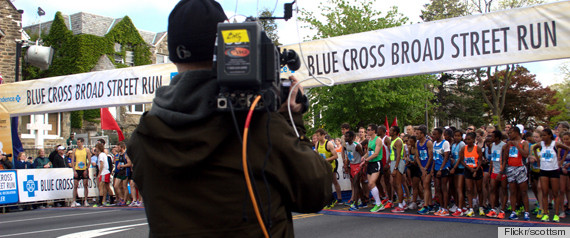 Philadelphia is not only the site of one of the 30 Rock'n'Roll Half Marathons, it also has the insanely popular Broad Street Run, the nation's largest 10-mile race, which draws over 40,000 runners each spring.
It's bursting with a vibrant arts community, including numerous artist-run collectives.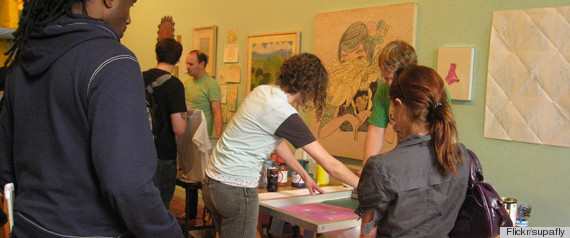 The fiercely independent, community-driven arts scene fosters individual artists and encourages collaboration, an effort exemplified by the recent CITYWIDE project, which brought nearly 20 collectives together to exchange ideas and art.
Some of the best restaurateurs in the world have set up shop in Philadelphia.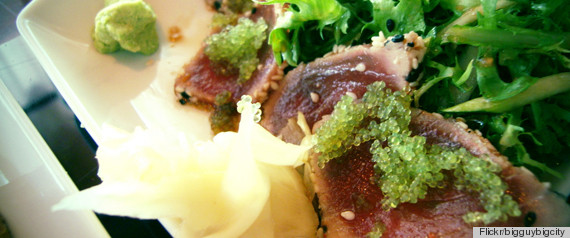 Stephen Starr was named "Restaurateur of the Year." Jose Garces is one of only eight chefs in the country to hold the title of Iron Chef. Marc Vetri is a James Beard Award winner. Between these big names and numerous other world-class chefs, Philly's restaurant scene is bursting with talent and ingenuity. (Don't believe us? Go have a meal at Buddakan.)
Fairmount Park is one of the largest city-owned parks in the country.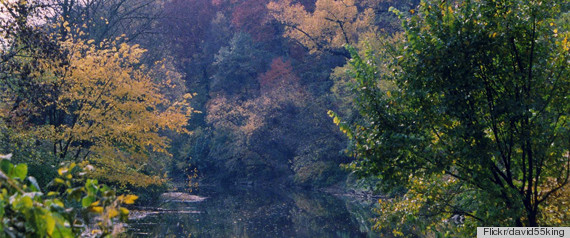 And it's drop-dead gorgeous.
Native New Yorker Jay Z set his "Made In America" festival in Philly.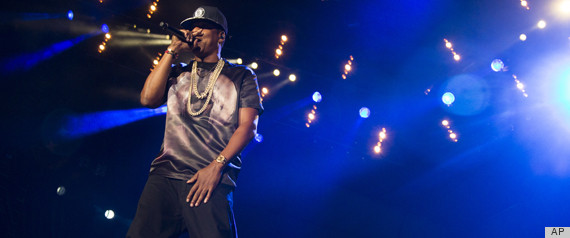 Jay Z not only performed on Philadelphia's Benjamin Franklin Parkway for the first annual "Made In America" fest; he also curated the entire impressive lineups both years, which in 2013 included Nine Inch Nails, Kendrick Lamar, 2 Chainz, Macklemore & Ryan Lewis… oh yeah, and his wife, Beyoncé.
If you love drag, you can get a weekly fix at Bob & Barbara's.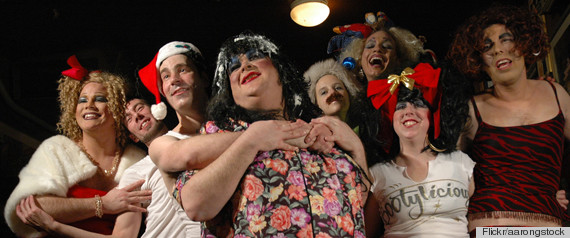 Hailed as the longest-running drag show in the city, this show is a reliable Thursday evening feature of a local bar that draws a diverse crowd. Best part? Getting in will only cost you $7. (Pictured above: DJ K-Tell & The Dumpsta Players.)
The Philadelphia Naked Bike Ride is a bold celebration of body image.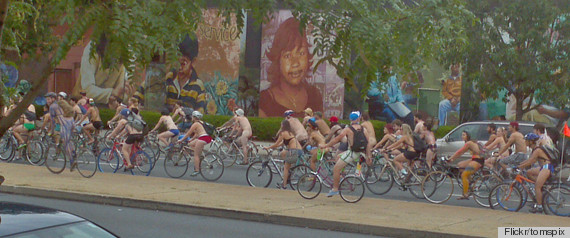 Like New York City and London, Philly celebrates cycling culture and positive body image with its annual Naked Ride, a massive event with over a thousand scantily-clad participants.
Wawa.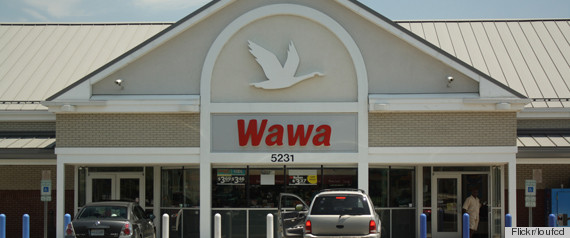 Has there ever been a more beloved convenience store? The touch-screen ordering docks, the milkshake machines, the signature lemonade iced tea, Hoagiefest… volumes of poetry could be (and, let's be honest, probably have been) written about Wawa.
Clarifications: This article has been updated to reflect that the current City Tavern is a rebuilt version of the 18th-century original, which was destroyed in 1854. It also has been updated to note that the Yuengling brewery is not actually located in Philadelphia proper, and Reading Terminal Market is not actually located on Market Street.
Read original article by Ellie Krupnick for The Huffington Park here.
IF YOU'RE LOOKING TO MOVE TO OR SELL YOUR PROPERTY IN THIS GREAT CITY, CONTACT THE BARACH GROUP TODAY!!
FOR MORE NEWS ABOUT REAL ESTATE OR FUN INFORMATION ON RESTAURANTS/BARS IN THE CITY, CHECK OUT OUR NEWS PAGE!
TO GET A CLOSER LOOK INTO ALL THE GREAT AREAS OF THE CITY, VISIT OUR NEIGHBORHOODS PAGE!
THE BARACH GROUP IS HERE TO HELP YOU FIND THE HOME OF YOUR DREAMS!  FOR MORE INFORMATION ABOUT OUR AGENTS, MEET OUR TEAM!